Is Power Vinyasa Yoga A Good Workout?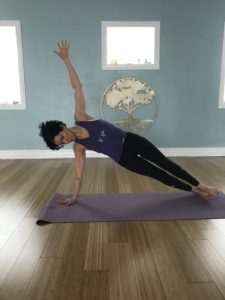 The quick answer is YES!!! Let's flow into the many additional benefits!
Vinyasa yoga is a form of yoga that is rooted in hatha yoga.  The challenge comes as powerful and regimented postures flow with breath.  Vinyasa yoga is a full body experience that can help you tone up, sweat,  build endurance and strength, and detox your entire system.
Power Vinyasa improves your strength by building lean muscle mass.  One of the great advantages of power vinyasa over a gym workout is it gives attention to full body and all the muscle groups.  Poses in a power vinyasa class include backbends, arm balances, inversions, and standing poses.  It doesn't take long to start feeling and seeing the results!
Who doesn't need to improve their flexibility! The continuous movements and stretching while breathing is double the impact on the muscles.   While moving full body movements and poses the muscles are able to release tension in muscles, joints and ligaments, and range of motion improves.  Oxygen to the muscles is like grease to a bike chain.  Increasing flexibility prevents injuries.
Power vinyasa helps reduce stress by shifting your focus from external to internal.  It's a practice the focuses on mind, body, and spirit.  While the body is moving in rhythm with breath, the mind is offered cleansing through deep full body breaths.  When the head is lowered below the heart it slows the central nervous system.  Think sweat as a way to cleans the body of toxins and release the body of built up stress.  When we release stress we improve our sleep, reduce risk for cardiovascular disease and high blood pressure.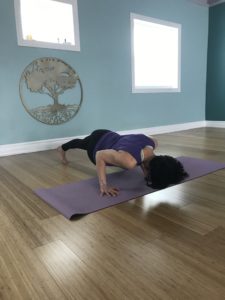 Power Vinyasa is a fast paced class that will build heat and offer a full body cardiovascular workout, and a deep clearing of the mind.  It's a practice that feeds the mind, body, and spirit and will leave it wanting more.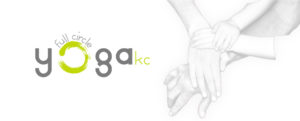 Full Circle Yoga KC is family centered yoga studio in Midtown Kansas City specializing in Aerial Yoga, Hatha Yoga, Prenatal Yoga, Baby Yoga, Power Vinyasa and more.