Yoga is for everyone! Those that may not be able to stand for long or feel more confident and balanced in a chair can do many of the same poses in a chair rather than on a mat. Here are three chair yoga poses that can be done in a chair that offer the same benefit as if on a mat.
Chair Yoga Poses: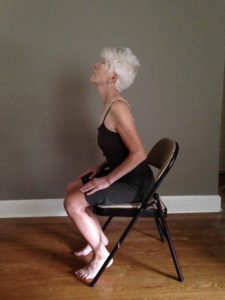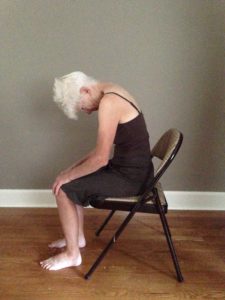 Cat/cow- Improves posture and balance.  Opens the chest to allow for more oxygen to feed the body.  Strengthens and stretches the neck and spine.  A calming and stress release pose.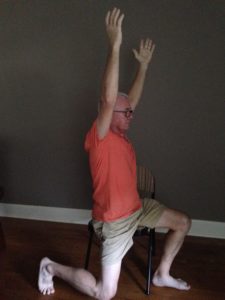 Warrior I  – Strengthens shoulder, arm and back muscles. Tones abdominal and core muscles which can help reduce low back pain.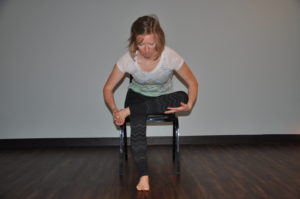 Pigeon – This pose opens the hip joint, lengthens the hip flexor, stretches the gluteal, thigh, and piriformis muscles. This is a wonderful pose to reduce sciatic and low back pain.  Additionally, it's a pose that releases stress that is often not noticed until holding pigeon.  This pose should be modified for someone with a hip replacement.