Full Circle Yoga KC offers Senior Chair Yoga in retirement communities to support wellness.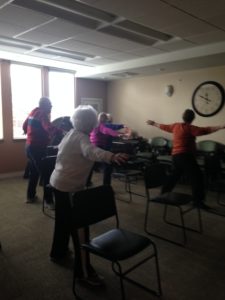 The New York Times  published an article that Yoga May Be Good for the Brain.  There are so many benefits of chair yoga for older adults. I recently asked those that come to my weekly classes I teach in retirement communities what benefits they receive from attending chair yoga.  Here's what they have to say about Full Circle Yoga KC Chair Yoga Class:
I've noticed a big difference in my balance.  I enjoy the community and seeing the same people every week.  I feel better when I leave.
I know this sounds silly but I didn't used to be able to push my recliner down with my legs but since coming to chair yoga every week I have the strength to close it using my legs.
I recently had a fall and I feel so much better after coming to chair yoga.
I can reach my washer and dryer in my apartment because of the stretching!  It's also a peaceful way to start my day.
This chair yoga class has helped my sciatica so much!
My balance is better.
I'm more conscious of my posture because the chair yoga class puts so much emphasis on it.
My arms are stronger.  I sit up straighter and even when I'm walking.
I just learned that I'm shrinking! I used to be 5'4″ and now I'm 5'2″.  Chair Yoga makes me sit up straighter and every time I'm in a chair I think of you and sit up tall, it's helping with my posture.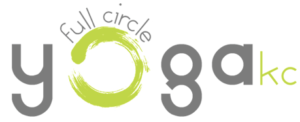 Chair Yoga in Kansas City is offered by Full Circle Yoga KC at retirement communities. If you're interested in bringing Chair Yoga to your community call or email to inquire.