I'm so excited to offer BYOB baby yoga at Full Circle Yoga KC!! There are so many wonderful benefits for both mom and baby including:
Emotional Well-Being-  Let's face it, motherhood is hard work both physically and emotionally with little sleep, changing hormones, a changing body, and family dynamic changes.  Yoga allows for a quite space to surrender and let go, opportunity to focus on breath and mindfulness.
It's a wonderful opportunity to bond with your little one-  Through songs, movement, and baby massage you and baby have each other's undivided attention.
Promotes better sleep-  for both mama and baby.  What new mom doesn't need more sleep?!
Aides in digestion- movements and massage assist baby's developing digestive track.
Meet other new moms- It really does take a village to raise our little ones.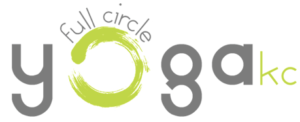 Full Circle Yoga in Overland Park was founded in 2017 by yoga teacher Jenny Hellman focusing on wellness in the early stages of family life from prenatal to early parenthood and the older adult years.