Happy New Year's From Full Circle Yoga KC!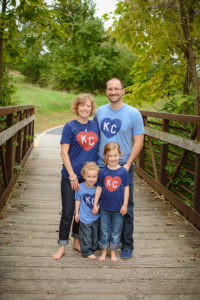 December 2017 went out with a bang with 10 babies being born! Congratulations to each of you Mamas who delivered little bundles of joy in 2017 and welcome to Motherhood! January 2018 is starting off with an exciting number of new Mamas finding Full Circle Yoga KC.
Full Circle Yoga KC is coming up on its one year anniversary! I can't believe it's almost been a year since I started this journey.  There are so many journeys we go through in life, some planned some unexpected.  I try to embrace each one as they come.  You all have been my inspiration this past year as I met you and heard your stories.  I hold your stories with care and deep appreciation. You've inspired me to become a better yoga instructor, to be a better listener, to continue to find a balance of relaxation and challenge in our yoga classes.  You even inspire me to run longer as my inner voice says "hey, you tell your Mamas they can do anything for a minute, you can run for one more minute."  Thank you.
I'm so excited to start a Mama's Corner starting on the every third Wednesday of every month.  Our first gathering will be February 21st.  We will have BYOB at 9:00 am (PLEASE NOTE CHANGE FROM NORMAL TIME), followed by a time to connect with other Mama's.  It's an opportunity to share tricks of the trade as well as the bumps in the road of motherhood and build community as we share in the most rewarding yet most challenging job ever! Snacks will be provided.  Class is $5.00, please register online.
Here's what happening in January:
Prenatal Yoga Classes– This class is appropriate for all stages of pregnancy as you experience and enjoy your changing body. Geared for all experience levels, in this class you'll learn yoga poses, breathing techniques and meditation that support a healthy pregnancy and prepare you for labor and delivery.
Mondays at 7:00 pm
Thursdays at 10:00 am and 6:00 pm
Saturdays at 9:30 am
BYOB– This class embraces your recovering body through gentle movement. You'll appreciate the supportive community of others who are sharing in the transformative journey of parenthood.
Wednesdays at 10:00 *** Except third Wednesday of every month BYOB class will begin at 9:00am and Mama's Corner at 10:00am.
Prenatal Partner Yoga– It's an opportunity to connect with one another and share in the journey of pregnancy.  Partners can be empowered through learning poses and visualization tools that will help support mama during labor and delivery.
Thursday January 25th at 6:00pm **this will be in place of prenatal yoga
Hatha Yoga- A class that emphasizes strengthening the physical body by focusing on body posture and breath control. This class is open to everyone.  It's a great class for postpartum moms who need some time on the mat by themselves.
Saturdays 8:00 am
—————————————————————————————————————————————–
Young Living Essential Oil 101 Class- Come or stay after class to learn about the amazing benefits Young Living Essential Oils can have for you and your family.
Saturday January 27th right after prenatal yoga at 11:00 am
—————————————————————————————————————————————-
Some day we may get snow! Please check our website calendar for cancellations due to inclement weather.
The Light In Me Honors The Light In You!
Be Well,
Jenny