Full Circle Yoga KC March News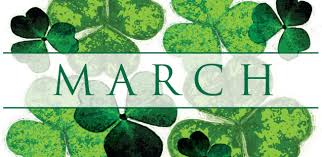 self-renewal isn't selfish
Greetings,
Spring is in the air! As I walked home with my children from school we saw daffodils and crocus' blooming!
Full Circle Yoga KC had a wonderful one year celebration! Again, thank you for supporting the studio, it's come A LONG way in one year all do to each of you!!!
Saturday classes are beginning to be consistently full.  If you reserve a spot for Saturday classes and you're unable to come please un-reserve your spot, or send an email to 
fullcircleyogakc@gmail,
 or text 816-536-4771 with your name to notify that you're unable to attend.  If you do not notify and do not attend, your punch card will be "charged."
If you go to reserve a spot and class is full there is a waiting list you can sign up for that will notify you if an opening occurs.  You can also take a chance and come to the studio in the event there is a no show.
Like Full Circle Yoga KC on Facebook!
Dates to remember!
Thursday March 15th Prenatal Partner Yoga at 7:00pm
Wednesday March 21st BYOB at 9:00 am and Mama's Corner at 10:00am  ** Please note the change in time for class**

Full Circle Yoga in Overland Park was founded in 2017 by yoga teacher Jenny Hellman focusing on wellness in the early stages of family life from prenatal to early parenthood and the older adult years. Full Circle Yoga KC is an Overland Yoga Studio specializing in Prenatal Yoga, Baby Yoga Prenatal Partner and Chair Yoga for seniors.