This is one of many posts to come on postpartum issues.  I recently listened to a Podcast on The Longest Shortest Time.  You can listen to it here:
This is a great Podcast to listen to prior to giving birth, to prepare for your birth and postpartum.  This Podcast speaks to those who might not of had the birth experience they had planned and experience a sense of failure.   It's a message of non judgement about the varieties of birthing journeys women experience.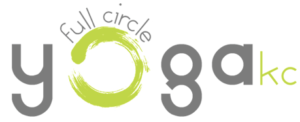 Full Circle Yoga in Overland Park was founded in 2017 by yoga teacher Jenny Hellman focusing on wellness in the early stages of family life from prenatal to early parenthood and the older adult years. Full Circle Yoga KC is an Overland Yoga Studio specializing in Prenatal Yoga, Baby Yoga and Chair Yoga for seniors.