November Yoga News
Happy November, a month of gratitude! I am grateful to all those who come to their mats at Full Circle Yoga KC to practice yoga, connect as a community, and celebrate the journey of parenthood.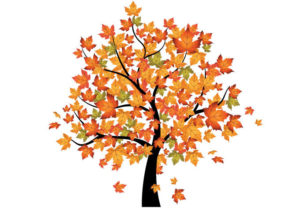 Here's what happening this month:
Friday November 3rd at 6:00 pm- Come learn about the health benefits of Young Living Essential Oils and how you can incorporate them into every day living to support healthy living.  This class if Free!
Sunday November 5th at 11:00 am-  Free BYOB (Bring Your Own Baby) Yoga at Lululemon Leawood.  This healthy, playful, and bonding class will be at the store starting at 11:00am.
Thursday November 9th at 5:45 pm-  This is a special event! Prenatal Partner Yoga will offer time to flow and connect together while offering useful poses for labor. Followed by  Lee Veal, Advance Cranial Sacral expert who will share simple movement techniques to support Mom throughout pregnancy, delivery, and postpartum.
Saturday November 18th at 3:00 pm- Make and Take with Young Living Essential Oils.  We will have fun making toxic free and natural products like deodorant, room spray, roller bottles, and facial scrubs.  This class is $20 per person to make two items or $40 per person to make all four items.
Friday November 24th at 10:00 am- Groovy Kids Yoga Class! let your kiddos enjoy some kids yoga post Thanksgiving Day! This fun and healthy kids yoga class is for ages 4-12.  10 spots are available so reserve and pay online to save your spot!

Full Circle Yoga in Overland Park was founded in 2017 by yoga teacher Jenny Hellman focusing on wellness in the early stages of family life from prenatal to early parenthood and the older adult years. Full Circle Yoga KC is an Overland Yoga Studio specializing in Prenatal Yoga, Baby Yoga and Chair Yoga for seniors.