There is so much advice given to expecting mamas and those new to motherhood. One particular area I remember getting so much advice was breastfeeding. For me, being able to breastfeed was super important. I remember a friend telling me that breastfeeding would be hard. Thankfully, I remembered her words of wisdom when that became my truth with my first child.
I felt so strongly about breastfeeding and knowing the dual benefits for both of us, I sought advice from everyone.   I went to the hospital's breastfeeding support group, used a nipple shield, pumped A LOT, took fenugreek until I spelled like maple syrup, and finger fed with feeding tube using my expressed milk, practiced helping my daughter latch on.
I remember feeling a crazed, struggling with who I listen to, some giving the exact opposite advice than the other. Everyone had such good intention, however, I remember the day when I realized I needed to trust my mama bear instinct and follow the advice of those I trusted and those who listened to me and what I felt best for us.
As a new mother, one of the places I found advice and comfort was through reading. I didn't read a lot (I was sleeping when my first was sleeping!), but those books I read helped guide me and reinforce my confidence as a mother. I also chose not to read too much to avoid overload and frustration.  My four favorites are:
The Womanly Art of Breastfeeding: Completely Revised and Updated 8th Edition- Diane Wiessinger, Diana West, Teresa Pitman
The Baby Book- Dr. Sears
The Happiest Baby on the Block- Harvey Karp
Easy to Love Difficult to Discipline- Becky Bailey
Websites I found helpful for breastfeeding:
The emotional struggle was real.  It was more challenging than giving birth.  My hormones were a mess.  It didn't come natural or easy like so many of us are lead to believe.  In the end, we were victorious with breastfeeding! With my second child, breastfeeding was much easier because the structure of my breast changed making it easier for him to latch on.   I'm beyond grateful for the incredible support from my husband, family, friends, and medical team that allowed me the space and time to make a decision that was right for my daughter and I.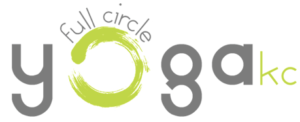 Full Circle Yoga in Overland Park was founded in 2017 by yoga teacher Jenny Hellman focusing on wellness in the early stages of family life from prenatal to early parenthood and the older adult years. Full Circle Yoga KC is an Overland Yoga Studio specializing in Prenatal Yoga, Baby Yoga and Chair Yoga for seniors.