You don't know what you don't know….until you know! Pregnancy is a journey of learning and becoming aware of the many choices you have as a soon-to-be mama!
We started with a wonderful OBGYN but due to insurance we were unable to continue with her care.  The silver lining was learning more about the choice of using a midwife.  I was blessed to have two normal pregnancies. When my husband and I started consciously picturing how we wanted our birthing journey to look like: in the hospital, one of unmedicated vaginal birth, natural labor and delivery, as little medical intervention as possible (assuming I and baby were safe and healthy) we decided the best fit to our birthing team would be a midwife.  We can't say enough about how amazing our midwife was for the birth of our two children.
Choosing a midwife is on the rise. Midwives have a philosophy of committing with women to support and carry out chosen birth plans. We found that our midwife educated us along the way helping us create the birth plan, asking us questions we didn't even know to ask, or encouraging us to think about things we hadn't considered.  She allowed and encouraged us to be active participants in the planning of our birthing journey.
Midwives offer a lot of  support emotionally to laboring mother and family.  They become your coach and look you in the eye when the tough gets tough.  With a midwife you feel like you're in it together to the finish line.   The support goes beyond birth to postpartum.
Midwives offer medication-free ways to manage pain such as, laboring in a tub,  sitting in a shower with water flowing down your back, changing positions, massage, birthing ball, and visualization.  Midwives support the idea of continued movement in intermittent fetal monitoring during labor.
Educate yourself about your options, there's a lot to consider when it comes to giving birth.  Listen to your gut, you need to feel safe and comfortable with where you choose to have your baby and who you want on your team.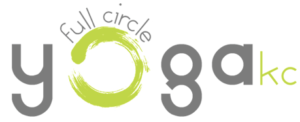 Full Circle Yoga in Overland Park was founded in 2017 by yoga teacher Jenny Hellman focusing on wellness in the early stages of family life from prenatal to early parenthood and the older adult years. Full Circle Yoga KC is an Overland Yoga Studio specializing in Prenatal Yoga, Baby Yoga and Chair Yoga for seniors.