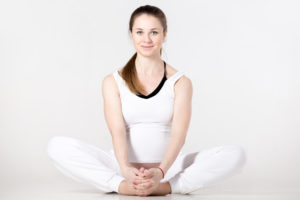 5 Health Benefits Of Prenatal Yoga
Breathing,-  feeds our organs, circulatory system, muscles, and increases your blood oxygen levels, all good things for the body.  It promotes clear thinking and supports our cardiovascular system.  Learning breathing techniques during pregnancy can be translated into motherhood to relax the mind.
Reduced Stress- One of the most important things during pregnancy is finding ways to reduce stress to support a healthy you and healthy pregnancy.
Better sleep means better health.  Research shows that when we sleep well we are healthier.  According to Mayo Clinic prenatal yoga can keep mom and baby healthy through reduced risk for prenatal depression, decreased nausea, and improved sleep.
Keeps you in shape- Giving birth is one of the most challenging experiences our bodies will go through.  It's important to train and prepare for labor just like you would a marathon.  Prenatal yoga helps builds stamina and strengthen muscles you'll need for your birthing journey.  Staying healthy and fit during pregnancy will make it a lot easier to postpartum to return to your prior level of fitness.
Decreased discomfort- With pregnancy often women experience some level of discomfort.  Prenatal yoga offers poses that reduce and even eliminate common discomforts such as lower back and hip pain.